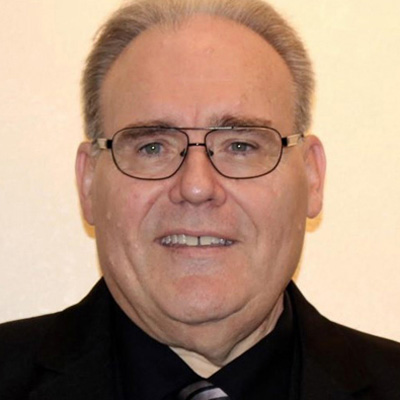 Robert Rhoton
Psy D., LPC, D.A.A.E.T.S
Dr. Robert Rhoton, CEO of Arizona Trauma Institute possesses a rich history of experience in the mental health field. Dr. Rhoton has supervised multiple outpatient clinics, juvenile justice programs, and intensive outpatient substance abuse programs for adolescents, day treatment programs for children and youth, adult offender programs, and child and family therapeutic services, and family trauma. Dr. Rhoton is a Diplomat of the American Academy of Experts in Traumatic Stress. Bob is the past president of the Arizona Trauma Therapy Network (2010 through 2012). Dr. Rhoton has collaborated with numerous agencies in Arizona fine-tuning their understanding of trauma and the impact of developmental trauma on the individual and family. Dr. Rhoton is the founder and CEO of Arizona Trauma Institute, which is a professional training and consultation company. Dr. Rhoton is also the CEO of the Trauma Institute International that certifies mental health professionals and organizations throughout the world on trauma sensitivity and treatment.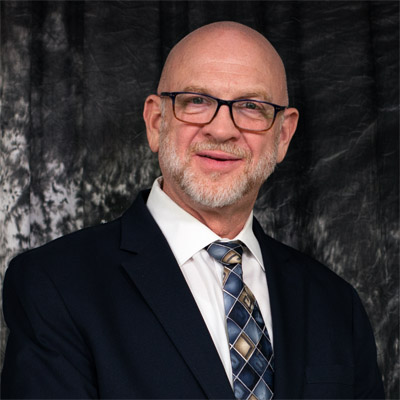 Roderick Logan
DPTh, CCTS, CFTP, FFTT
Dr. Roderick Logan believes and his life's work reflects that human suffering is not a fate to be borne, but a challenge to be overcome. He is a certified trauma specialist and works routinely with foster and adoptive parents, grieving families dealing with loss, and caregivers seeking to become trauma informed. He holds a Master's in Biblical Counseling and a Doctorate in Practical Theology. His trauma certifications CFTP and CCTSF are with ATI and IATP. Additionally, Dr. Logan is an Ordained Minister. At the heart, Roderick is a teacher fighting ignorance and apathy; an information specialist to whom parents and professionals often look to for insight, a spiritual perspective, and a pragmatic point-of-view. His array of professional services include educator, counselor, coach, mentor, and advocate. Since 1981, Dr. Logan's talents have found expression in industries of transportation, broadcasting, state government, mega-church, and child and family welfare. Whether in the classroom, small group, or private session, Roderick's intention is to create a safe holding environment from which others can regulate and begin showing up for their own rescue. Roderick and his wife, Melody, have been married for 38 years. Together they raised two sons and a daughter and have eight grandchildren. Among family and friends Roderick is known as, "the man in a rowboat rowing backwards into the future." Dr. Logan is currently accepting new clients at Making Space to Heal.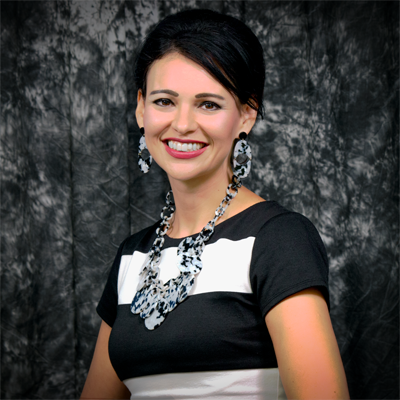 Camea Peca
PhD
Camea has spent over 15 years working with Children and Families in a vast range of settings both locally and abroad. After completing a Bachelor of Science at ASU, Camea spent 10 years abroad studying and working. During this time, she completed a MSc in Psychoanalytic Development Psychology at the Anna Freud Center/University College London including a dissertation in Sensory Integration Therapy and Tactile and Vestibular Processing Disorder. During this training Camea was trained by leaders in attachment and infant development including Dr. Peter Fonagy and Mary Target. She later completed a Graduate Diploma in the Application of Arts in Therapy and Education and an additional Graduate Diploma in Child Counselling using the Expressive Arts at the Institute for Arts and Therapy in Education London. As a part of this training Camea had the chance to work with the Child Center for Mental Health and participating in specialty training with leaders in the expressive arts as well as Sir Richard Bowlby, Dr. Dan Hughes, Dr. Bessel van der Kolk, Dr. Bruce Perry, and many others. She completed clinical training and supervision in the Expressive Arts with Dr. Margot Sunderland and the Helping Where It Hurts program which puts expressive arts therapists in inner city London schools. Camea is trained in the use of all 7 Expressive Arts modalities and has completed her own experiential work in each modality. Professionally Camea has worked in a variety of settings including adolescent shelters, inpatient psychiatric units, schools and specialty projects targeting physical and sexualized trauma. Additionally, she has a led a specialty project and professional steering group for Young Carers in inner city London, served as the Child Development Specialist and Lead trainer for Baby Sensory in the USA, and more recently developed and led Executive Functioning training for Executive Functioning coaches in the Valley. For over two years Camea has worked as a Trauma Therapist in a local specialty service targeting children and families that have experienced sexual abuse. Camea specializes in work with very young children and their families and has extensive experience with early developmental trauma and attachment based therapy using the expressive arts and sensory based modalities. She also has used play and the arts to develop a unique approach to the development of Executive Function in children who have experienced trauma. Camea uses her eclectic and wide range of international training and clinical experience to deliver dynamic and experiential training.